Ready to say goodbye to 2020? Before you kick it to the curb (ohh so tempting to kick it hard, really hard)  — take some time to reflect on this year's guided questions (9th year edition of my 12 year-end Questions)….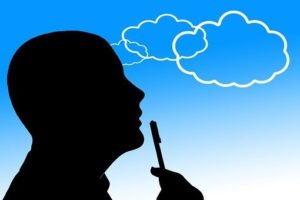 Well that was a bust. Didn't see it coming. When I wrote last year's version of my annual year-end guided reflection questions, I was full of optimism for the year ahead and start of a new decade. I even wrote "2020 has a nice ring to it, doesn't it?" Egad! Got that one wrong. I've since made a note to myself to not go into the fortune telling business (lol).
No worries there. But I am still committed to helping others (and myself) embrace — and craft — their  futures as best as anyone can. Of course, if this year has taught us anything, we have been reminded that we can't control it all and the most unexpected can show up anytime. Still, we can get ourselves as ready as possible — in mindset and other ways — to take on what comes, to set some intentions, and to keep learning, growing and marching forward.
I'm game for that. Are you? And that's what my annual 12 Questions are for: to provide some reflection prompts to complete the year, glean some wisdom from your experience, and look ahead and make some plans. This year marks the 9th edition — I've been sharing 12 annual questions each year since 2012!
Just one more thing before we get to this year's Questions: As we reflect during the last weeks of December 2020 and into the early days of 2021, let's recognize we still have some miles left to go in this Covid 19 Pandemic marathon. We aren't yet fully in clear. And while we can see glimmers of a finish line (or is that a mirage?), we would all be wise to remember we may still be in flux for some time into 2021.
With that dose of reality, we can still embrace that there is plenty of good reason for hope, positivity and some planning.  So take some time with yourself (and/or perhaps with others) to reflect and make sense of what 2020 meant for you and how you will lean into 2021. You can do this on your own, with your work team, family, friends (of course, socially distanced as appropriate!).
So with that preamble done, drum roll pleeeeeze! I bring you this year's annual 12 Questions. The first six invite you to look back and the last shift to looking ahead. 
12 Questions to help you think through this all.
Look Back…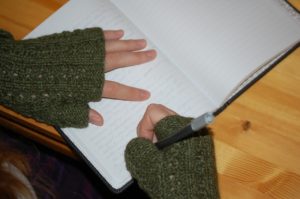 Q #1 What went well? 
I ask this question every year. I almost took it out but decided not to. This is always a good question to open us up to a more balanced perspective — especially in times when we might too quickly go negative if it was a tough year.
Indeed, while it's the same question, it's a VASTLY different year, no?
If this is a tough question given the challenging year, dig in anyways and find at least "3 Good Things That Went Well" (a play on a popular exercise in the world of Positive Psychology). You might frame the Q as something like: "Despite the tough stuff that happened, what did go well...?
Some of the other questions may help spark more reminders of the 'good stuff' that managed to find its place in a tough year. Keep going!
Q #2 What new parts of yourself did you meet?
Never before has the world had to confront so many changes that rippled so pervasively into our every day work and whole way of life. Individually and collectively, we had to meet new challenges, pivot (and quickly!), find new ways to get stuff done, to live, and to connect with others in a physically distanced world.
As you reflect on your year and how you navigated the changes and challenges, what surprised you about yourself? How did you show up with yourself and with others? What tough stuff did you discover you were able to handle after all? What needs, and emotions surfaced for you that you weren't aware of before the pandemic? And what of your strengths, skills, and character became more visible to you and maybe even changed your own perception of  yourself and what you are capable of? And what else did you notice? Perhaps some stuff still to learn and further develop?
Q #3 How did you foster resilience?*
Don't pass go on this year without checking in on your Resilience Quotient (RQ?). In many ways, this past year was a resilience teacher to most of us — prompting us to up our game in heartiness. We had to connect with our innate resilience, try new ways to foster it for ourselves and for and with others (work teams, family, etc.).  Thankfully, there's a plethora of ways to tap into and grow resilience. What did you learn about your own innate resilience? What strategies worked best for you? If you are a leader, what worked best for your team's resilience? And what's still to be learned and further developed?
Q #4 What was toughest for you this year? And what were the best parts?
Lots happens in a year (especially this year) for good, better, or worse. What were the toughest things that you'll be glad to say good riddance to (when the time comes that you can let it go)??  It's okay…vent a bit; put it out on paper. Then maybe shred it or burn it. We might not get to resolve ALL the hard stuff in life during a pandemic but metaphorically, this is where you can give the tough, unwanted stuff a kick to the curb for now. Didn't that feel good to get that out?
Now, in the silver lining category, despite the tough year, what was or still are the best thing(s) that this  exceptionally disruptive year brought to you? Perhaps you can bring them forward in some way, shape, or form in the year ahead?
Q # 5 If your present-day self could meet yourself back in the early days of 2020, what advice and words of wisdom would you offer?
The thing with change and particularly tough times, we often have to stretch ourselves well beyond our comfort zones. But with time, we adapt, we learn, and our experience gives us new wisdom. With that new wisdom and experience, what advice would you offer yourself if you had that chance at the in the early days of 2020 and the pandemic? How about now as you get ready to step into 2021?
Q #6 Give 2020 a Theme
2020 is a year most of us will likely remember for years to come. ("ahh yes, 2020…that was quite the year…). No explanations required, right? But still, you had your year. You had to deal with whatever was unique to your circumstances. Whether it was a particular challenge that marked your year — or something entirely different — perhaps a win, or a strength that revealed itself?
Send off this notorious year with a theme that captures the essence of what it meant for you (for good, better, or worse) by completing the following sentence with a word or phrase that resonates with you.
"For me personally, 2020 was the year of ________________" 
Now Look Ahead…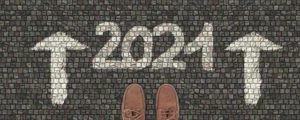 Q #7 What will you start, do more of; stop, and do less of this year?
Now that you are armed with a whole year of experience, new insights, perhaps new skills and strategies to deal with these unusual times, tap into the advice you may have offered yourself (in question #5). Identify some commitments and behaviours that will help you get a stronger start to 2021 and support you in the year ahead.
Specifically, ask yourself: What will you start to do (or do more of)?  And what will you stop doing (or do less of)?
Q #8 How will you connect more with others in the months and year ahead? 
The hardest parts of the pandemic for many of us were related to the physical distancing requirements. This isn't surprising. Connection with others is a crucial factor in healthy brains, minds, moods, and overall wellbeing. Many people I spoke to said they were surprised how difficult they found this. The pandemic has forced us to be diligent yet creative to find ways to stay connected.
Since we are still in flux as the vaccine slowly rolls out this year, what will you do to stay connected with others for your "connection wellbeing"? And who might you reach out to in your life and work who might need some connection for their wellbeing?
Q #9 Where and how will you get your energy and spark?  
With winter days ahead, and still some limitations in our world (the on and off's of shutdowns),  it's not surprising if you feel weary and worn from all of this. At some point within the weeks/months ahead, we may find ourselves feeling stuck (like the 'Feb blahs' – and they may even show up early)  So it's a good idea to dig in, get creative, push yourself a bit to find new ways to fuel your 'spark' and 'mojo'.
The usual ways may not be available just yet (certain outdoor activities; gyms; dining out; etc.). So find new ways. Consider various inputs like mental, physical, emotional? Solo stuff and connecting with others? Consider a portfolio of little things and maybe bigger activities. Maybe some tiny goals on this? See next Q.
Q # 10 Goals still matter. What will yours be?*
A lot was put on hold given the shutdowns of 2020. Some will still take time. If this has impacted some of your goals (personal and professional), then create some new goals.  It's important to have goals because they can give us spark (as per Q #9), and purpose to our days and life. They need not be big. Tiny goals can work well too. Consider chunking down a larger goal into something that is feasible for you in the current environment. Consider goals that inspire you and spark joy and meaning and be careful of too many 'should goals' that drain you or leave you flat.
Bottom line: goals still matter. Set some meaningful goals that will put some wind in your sails.
Q #11 How are you going to show generosity in these challenging times? 
They say it's in the difficult times of crisis that people often show their best (or for some, their worst). Let's focus on our best and how our humanity can make a  big difference even with tiny acts of kindness, generosity, compassion. Whether it's helping out an elderly neighbor with getting groceries; making a call to someone who is alone; volunteering; or giving what you can to a charity. The Globe and Mail reports that charities are struggling more than ever and the people who count on them are losing out on much needed support.
And for Managers/Leaders: – showing your humanity as a leader can be a generous act that can make all the difference to your people. See "10 Good Ideas on Managing in Times of a Pandemic."
Action step: Make a starting list of new ways you can show your generosity in the year ahead and stay tuned for needs and opportunities as they arise. And if you already are doing your part – then kudos to you and keep up the generousity!
Q # 12 What's your word or phrase for 2021?
What word or phrase captures your intentions for the year ahead? Complete this phrase: This will be the year of _______________.
Lots to think about! I hope you enjoy this year's version of my "12 Questions" and that they give you perspective, and some hope and inspiration for the year ahead.
LAST BITS….
Please click the share buttons below if you think others in  your life/work/network would enjoy it.
Join my newsletter: if you aren't yet on my list, please consider joining so you can get articles like this in your inbox.
*Could your team benefit from a boost in resilience strategies? If you manage a team or are part of a group or organization and think they could appreciate a boost in their individual and team mojo, get in touch. I've been giving a lot of interactive online talks and webinars on topics like:
"Work and Life Mojo in these Topsy Turvy Times"; "Setting Goals to Fuel Success and and Meaning"; And for leaders: Build team success and resilience in times of a pandemic (and beyond); Coaching Skills for Leaders  – and more!
Happy to share more on these and other related topics/
Wishing you a safe, joyful holiday season and a good start to the new year.
Best,
Eileen Chadnick, PCC, ACPC, ABC
—
Eileen Chadnick, PCC, ACPC is a certified executive coach, workshop facilitator, and writer specializing in career navigation, executive and leadership development, culture-building, and communications. Principal of Big Cheese Coaching (and Chadnick Communications) in Toronto, Eileen draws from the disciplines of positivity, neuroscience, emotional intelligence – and Conversational Intelligence®(C‐IQ®) in her work as a coach,  trusted advisor, and facilitator. She is author of the book, Ease: Manage Overwhelm in Times of Crazy Busy. Eileen became one of the Globe and Mail's "Careers Coach Authors" in 2007, contributing articles frequently for more than a decade.