Hello, Eileen Chadnick here…..Principal of Big Cheese Coaching. Thinking of how I can help you in these times of Covid 19…
As our world continues to spin amidst the Covid 19 pandemic, we are all experiencing an unprecedented level of change, uncertainty, and disruption. Careers, social activities, financial stability are all being disrupted — at a magnitude and pace that has challenged the way we work, live, connect, earn our living, and protect our wellbeing.
How to make sense of it all? How to navigate your work and life? How to find your grounding and focus? Maintain well-being? Connect with others?
If you are a leader, you are responsible for not only your personal and professional well-being but also that of your team and organization's. And whether you are in a position of leadership or not – you are impacted. We all are.
It's a big load. And it's changing fast.
As we try to make sense of all of this, we could all use a little help finding our way and establishing a new (continuously shifting) normal in our work and personal lives. A question I have for you:
How Can I Help?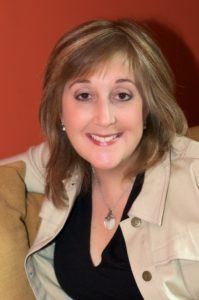 Finding your way as this crisis unfolds is not a quick answer – but there are ways to ensure you are standing on the best footing you can right now. And to be life-hearty right now — and to prepare yourself to be career-ready, when so-called-new-normal life resumes.
It feels hard to imagine it but eventually things will settle down. It's essential to tap into our individual and collective strengths, resourcefulness, and exceptional superpowers that you may not even realize you had.
So, "How can I help?" is a question we must ask ourselves (of ourselves) continuously, – and as best we can, ask others if we can help.
Here's How I Might Help You…
Today, and in the days, weeks, and month(s) ahead, I'll be here in various ways that you might find helpful. My toolkit is vast. Be it career wellbeing, leadership efficacy, managing overwhelm (I wrote the book on that last one. Literally), or a combination of all three. I've got resources for you.
Some will be fully complimentary, and some deeply discounted support on offer too….along with my regular offerings. 
Virtual Learning – Online Webinars, Presentations, Training: I'm making sure that my most popular topics can also be made available virtually via webinar or in modular, online training courses. Get in touch if you think your team might benefit from some collaborative learning in a safe online community. I've got some great stuff on the truck and can customize too.
Virtual Coaching: I already do much of my coaching using zoom so I'm still available for this and can connect face to face safely (via video) with you if you could use a collaborative partner to help you find your footing in these uncertain times (and/or plan for when the world settles down).
If you know you'd really benefit from some coaching but are concerned about fees – I'll be making available a special coaching Covid Rate (with bursaries and significant reductions for those that need it) that will make things more accessible to you. Get in touch with me if interested in hearing more.
Community 'hub' Conversations (Complimentary): I recently hosted a fabulous online meet-up on zoom where a group of people (who never met before) came together to participate in a conversation about how to cope in these early days of Covid 19 – with tips on working virtually. It was a powerful experience that was inspiring, supportive, and informative. They said they want more. Watch for announcements to come. Email subscribers usually hear first – so if you'd like, please join my list.
And a few things that might be on your mind….
Leadership in times of disruption and change. Learn how to tap into the best of leadership-ability has never been more important. How to connect with your team; engage your people; grow capacity; and get things done. I bring depth and breadth of skills helping leaders grow in their people leadership role – and help teams flourish. Now more than ever this is crucial. I can help you. And you may also want to stay tuned in to my upcoming Accelerator for Leadership, Learning, Life.
Career Resilience and Forward Planning. While it may not be the best time to leave your job (if you've still got one), it may be an opportune time to reflect, connect (virtually) and be career-ready for your future. If you've been laid off, even more important to start now to ensure you are career-ready when our new 'normal' life resumes. I've years of experience with this and can help you sort that out.
Individual & Team Mojo. If ever there was a time to boost team 'mojo' this is it. Rally together and bring some positivity, connection, spark – and team spirit. This is one of my signature strengths – maybe even a super power? Would be delighted to connect and see how you might bring this to your work-life (either individually, or for and with your team).
Executive/Leadership Communications. More than ever, leaders need to communicate, communicate, communicate. And they need to do it well. You may not know this but in addition to all my writing via my blog articles, Globe and Mail columns, and my book, Ease: Manage Overwhelm in Times of Crazy Busy — I've got 30 years of professional communications helping leaders communicate in a timely well and with positive impact. If you need some help now – get in touch. You might also take a peak at my other website, Chadnick Communications for some additional background on this area.
And much more.
For now, I invite you to:
So, how can I be of help? Let me know and if it makes sense, let's start a conversation.
Till then, stay healthy and safe.
Best,
Eileen Chadnick, PCC, ABC
Principal of Big Cheese Coaching