UPDATE (December 10, 2020) — a brand new set of questions are coming sooooon! Want in? Make sure to check back at my website — or better yet, sign up for my newsletter and get them delivered right to  your inbox. You'll be first in the queue to get them. 
—
Back to Original Post…
The last question in my annual list of  12 Year-end Questions always asks for a theme or mantra to capture intentions for the year ahead.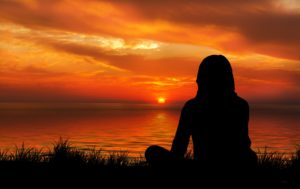 Last year my theme was "Less is More.". I kind of failed miserably at that. Instead I took on more. Did more. And still want to do more. And then got a bit frustrated for not doing enough (hah! Can you relate?).
Well – doing less wasn't really the spirit of the theme I came up with last year. It really was about 'more'. Finding ways to have more impact with less wasted energy and unnecessary effort. And to honour more of what was most important.
This still holds true for me. There's a bunch of 'more' that I want in the year ahead: I've got more things I want to do; more stuff I really want to put on offer; so many more ideas to express; more ways to support people in their learning and growth — I'm just bursting with more wanting to come forward.
But how? I know the limits: Time, energy, resources – there never seems to be enough of them.
How do I actualize my 'more' wants with the time and energy that I have? 
You might be asking yourself the same question. At first glance, my answer encompasses many bits including those touched on in my 12 Questions: More courage, using more of my Super Powers, taking smart risks, redefining my success — and of course, prioritizing!
And hard work. I'll always work hard. But I know the difference between the good kind of working hard and the not good kind of working hard. Striving vs. thriving?
When I'm in striving mode, it feels very heavy and energy depleting – and it's really hard to even consider doing more. When I'm thriving, the hard work doesn't feel like work. It feels easier and the energy feels good. I'm creating and it's not really a 'having to do' kind of work. It feels more like a state of flow. In this state, I can whip up miracles and mountains and barely break a sweat – or at least enjoy the sweat! I'm also more willing to try things out without over-doing the 'get-it-right (perfectionist) gremlin.
This is what I want more of. To work more with this kind of abundant energy. But how to navigate that time and energy thing?
Obviously, we all have 24 hrs/7 days a week to prioritize our 'stuff'. But I'm increasingly seeing that time and energy can also be somewhat of an illusion. Rather, the feeling of time and energy can be an illusion. This is a state of mind kind of thing that has ripple effects.
State of Mind….The Path to More Ease and Flow.
This is where it's at for me at this moment. This is the intersection of striving and thriving.
I've been immersing more deeply into new terrains related to "State of Mind" and as I stand fresh in this new year, I see how my own state of mind (via thinking, awareness, mind) has tremendous influence over how I feel and show up in any given moment. And how I feel about the time, energy available to me.
This isn't just an intellectual understanding. It's an experienced understanding. Kind of hard to explain in a few words or paragraphs in this blog post but what I know is this: When I am more consciously living in this understanding in any given moment, I have more access to vastly different energies and can potentially have a different kind of relationship with any situation.
This place isn't a permanent place. It's more of a nano-second at a time kind of place. But those nano seconds can make a massive difference. I want more of the good nano-seconds. Where I feel lighter, more free and at ease……
There's a truckload more to share here but for now, this brings me back to my intention word/theme…..(yup, I buried the lead:)
My Word / Intention Theme for 2018: Ease 2.0.
To live and work each moment with greater ease through an unfolding and expanding understanding of how my mind, thinking, and awareness (consciousness) play into my experience of life.
Why the 2.0 in Ease 2.0? Because I already wrote the book on Ease! While all the ideas from my book, Ease are still salient (and I use them all), this year I am continuing to explore, experiment, and dig in deeper with a lot of newer terrain. This is my next unfolding path to creating and experiencing 'more' of the good stuff in work and life. It's not going to be too pre-defined, but it will be authentic.
I'm in this both personally and professionally, and we'll see how it goes. Along the way, I'll likely bring some of this to you too (insights, articles, and maybe some more learning events such as talks, courses, etc.).
Who knows, there might even be a new book in the making at some point (but I'm not declaring that just yet for this year). Still, you heard it here first:)
Now over to you – What's your intention word or theme for 2018? I'd love to hear. Share a comment either here or hop over to my Big Cheese Coaching Facebook page.
Welcome to the New Year – may you experience loads of Ease 2.0 and whatever else you are wanting for your year!
* IMPORTANT NOTES:
In reference to the understanding how the mind, consciousness, and thought play into our life experience – there's so much more here – and of course, I didn't make this up. I've been learning with others who have much more wisdom, experience, and insight into this understanding. Will share more and if interested, touch base as I'm happy to point you to books and other sources of learning for now.
In reference to Ease 2.0. This doesn't minimize the value I hope my book "Ease: Manage Overwhelm in Times of Crazy Busy" can still bring. I will continue to use, coach, share the insights from that book. The distinction is that I'm evolving beyond this – thus Ease 2.0.
—
Eileen Chadnick (@Chadnick) is a certified coach specializing in career, executive and leadership development and a communications pro (20+ years of experience). Principal of Big Cheese Coaching and Chadnick Communications in Toronto, Eileen draws from the disciplines of positivity, neuroscience, emotional intelligence – and Conversational Intelligence®(C‐IQ®) in her work as a coach, consultant, trusted advisor, and facilitator. In addition to authoring the book, Ease: Manage Overwhelm in Times of Crazy Busy, Eileen is also a contributing leadership and careers columnist with the Globe and Mail.