"Nothing is wasted. Everything has purpose."
I've been living in this mantra a lot these days. I've been using it with myself and with my clients. It's a powerful perspective booster and the more I live into it the more I truly believe it.
Not every experience feels useful, worthy, successful, or even on the right track. When we find ourselves in those situations we might feel frustrated, experience anxiety – and sometimes default to some self judging. Ever ask yourself: "How the heck did I allow myself to get here?"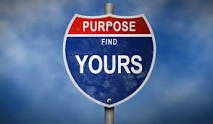 A few stories (composites/ficticious names)
"Jim" is in a job he knows isn't a fit for the long term. The role doesn't align with enough of his talents, aspirations, nor his values. But it pays fairly well and has provided some needed stability. Along the way he's learned new skills; and been able to afford to several of his life's wants and needs – including some advanced education. But in the midst of his frustration he feels blind to these merits. He just wants to move on and feels it's not happening fast enough. He's angry with himself for not being able to figure it out quicker and for being what he calls 'stuck'.
Damian went to a job interview which lead to three more. He spent a lot of hours preparing for each interview but in the end, the role was offered to someone else internally. What a waste of time and energy – he thought. Was it really?
Shannon was in a long-term relationship that she thought would lead to marriage. It didn't. When they broke up she wondered if she wasted three precious years of her life with the 'wrong person.'
All three of these stories illustrate a scarcity mindset. When we judge something as useless and a waste of time then indeed it will be a waste. But what if we believed that nothing is a waste? Would could we possibly gain? Everything – and more.
When nothing is a waste then everything has purpose.
When you let go of judgment (of yourself and the situation) you can experience great freedom (from frustration, angst, etc.) and leave room for expansion, growth and opportunity. You can refer to this as the silver lining – or even purpose.
Every experience – for better or worse – can offer some kind of purpose. But first you have to believe.
Believing every experience can serve some kind of purpose primes you with a more open perspective – and let's you see value in even the tougher or less-than-ideal moments.
Perhaps you learned something new that will serve you well later on; or you learned to be resilient and bounce back from disappointment. The possibilities for finding purpose and merit in any given moment are endless.
The key is to be open, accepting, and curious.
This has nothing to do with suppressing disappointment or acknowledgment that something isn't working or didn't work. It's about accepting and acknowledging what needs to be acknowledged – but with less judgment and more curiosity and wonder.
Sometimes the purpose is hard to see in the moment. Practising curiosity and wonder with some questions can help.
What's the gift in this 'bad'?
What am I learning?
How will this situation serve me in the future?
Might there be a purpose to this experience – and what could it be?
And more.
Purpose doesn't always show up on demand. You might need patience.
Asking these kinds of questions might elicit something very powerful. But sometimes the answer might be elusive for a while – and the purpose may only reveal itself sometime in the future. Purpose doesn't come on demand. You might have to wait – and while you do, hold these questions close — but lightly. Don't try to force the answer.
Back to Jim, Damian, and Shannon: After trying this on….
Jim recognized that his less-than-ideal role at the time was helping him accomplish many other important needs at that time in his life. And while the job wasn't a fit for the long-term, he began to appreciate the value in the experience he gained, the network he built, and the ability to afford advanced education. All of this set a foundation for his future career-ability. In later years, he'd look back at this time with even more gratitude for all that he got from this seemingly less-than-right role.
Damian didn't realize how much he learned from his interview experiences until he started to interview for another role and got the job. He also realized that in addition to acquiring better interview skills, he also learned how to bounce back from disappointment. He now coaches others on resiliency skills amongst other valuable work and life lessons.
Shannon began to recognize that her relationship taught her greater self awareness that would be critical to find and connect with the right match. When she did find her match for a life partner a couple of years later, she knew she was open and ready for that relationship. The purpose of that earlier relationship (aka "the wrong person") didn't reveal itself until she started her new relationship and realized all that this past relationship experience had taught her.
Moral of these stories and countless others like it:
Purpose shows up in different ways. There can be purpose in near everything but only if you are open to discovering it. If you choose to label an experience as useless than indeed your time will be wasted and indeed you will have a bad time of it.
If you choose to focus on the worthiness – even if hidden from your initial view – you will likely walk away (when the time is right) with some gems. Those gems may not always appear 'on demand'. You may need to wait awhile. But if you stay open, curious, and accepting, they will show up.
3 WAYS TO BRING THIS INTO YOUR LIFE:
Identify an area in your work or life that feels either frustrating or worse, like it might be a waste. Then reflect on these question: What is or may be useful about this experience? What gifts am I not being present to that might be on offer right now? How will I (or have I) benefited from this experience?
Write down all the gifts, benefits and ideas that you have thought of. Then hold on to this list and revisit it from time to time – adding to it as you uncover more insights.
Practise the mantra: "When Nothing is Wasted – Everything Has Purpose" – and just stay open to what you discover.
Join my newsletter to stay in touch for more articles like this and invitations to webinars, talks, training – and more.
Eileen Chadnick (@Chadnick) is a certified executive and leadership coach; a communications pro (20+ years of experience) and principal of Big Cheese Coaching and Chadnick Communications in Toronto. Eileen draws from the science of positivity, leadership, neuroscience, emotional intelligence – and Conversational Intelligence®(C‐IQ®) in her work as a coach, consultant, trusted advisor, and facilitator.