Are Your Conversations Building Trust?
This week I learned that more than 10,000 people have registered for my upcoming May 25th (12:30 pm ET) Webinar: "Conversations that Build Trust" (courtesy of CPA and American Express – see registration page here). And last month, nearly 3,000 people registered for my Webinar (courtesy of Charity Village): Supercharge Your Listening Skills.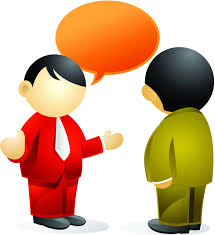 I'm having a lot of conversations about conversations!
I've always been into conversations (ask anyone who knows me!) but these last years have caught my interest on a whole new level. As a graduate amongst a large and growing cohort of coaches immersing in the burgeoning area of Conversational Intelligence®, I'm increasingly bringing a new focus into many of my talks and into my coaching.
What's Conversational Intelligence®?
Conversational Intelligence® (C-IQ®) — pioneered by Judith E. Glaser (and author of the book, Conversational Intelligence) – is a burgeoning body of insight, tools, and strategies to promote healthier conversational dynamics and create better outcomes in relationships, engagement, performance – and trust.
Tapping into the neuroscience of conversations (within the spectrum of trust and distrust), and expanding on emotional intelligence — Conversational Intelligence® (C-IQ®) brings into focus a paradigm that offers new understanding of ourselves and others.
Conversational Intelligence teaches us powerful insights and new ways of relating.
Conversations are about more than simply exchanges of words and information. Conversations have the potential to build (or break) relationships, promote (or obstruct) understanding, foster (or impede) trust. Do 'em well and good things happen. But being human and all – we can all miss the mark from time to time. Whether only occasionally or more frequently, we can default to reflexes and behaviours that are counter-productive to our best intentions.
Some of the derailers are invisible. Conversational Intelligence® makes the invisible more visible and brings to light:
The neuroscience of conversations and the resulting impact on our abilities to listen, to connect, to relate.
Conversational styles and behaviours that can either open us up and prime for healthier dynamics – or conversely, trigger defensive, closed positions.
New ways of listening; of asking questions; and even thinking.
New ways of being with ourselves and others — to open up for greater, more promising possibilities in relationships, performance, trust – and so much more.
Myth Alert!
It doesn't matter if you are a natural 'conversationalist' or quieter by nature. Nor is Conversational Intelligence strictly about what phrase(s) to say or quick tips. It goes much deeper and teaches skills and a way of being (with ourselves and others) at a more authentic level.
Every conversation and even non-conversations (silence) has the potential to have a ripple effect – for good, better, or worse. And since we all want more of the positive ripple effects, don't you think it's a good idea to paying attention to our conversations?
On May 25th 12:30 pm ET I will be presenting a complimentary Webinar: Conversations That Build Trust, courtesy of CPA and sponsored by American Express (Amex). I will touch on some of the themes from Conversational Intelligence®. While it won't be the full dive-in (this is a vast area), you will get a good taste and some solid insights.
Some of the highlights will include:
The neuroscience of trust and/or distrust and the respective impacts on our communications efficacy.
Critical (and common) communications blind spots.
Tips, behaviours and approaches to prime yourself and others for more successful dialogues, relationships, and outcomes.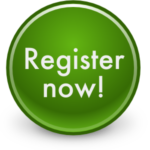 Interested in hearing more? Sign up for my newsletter and be first to hear about new programs, talks and other opportunities. Or touch base to explore other opportunities for yourself and/or your teams, workplace, etc. (coaching, training, facilitation, presentations, and more).
Since everything starts with a conversation – care to start one with me?
Eileen Chadnick (@Chadnick) is a certified executive and leadership coach; a communications pro (20+ years of experience) and principal of Big Cheese Coaching and Chadnick Communications in Toronto. Eileen draws from the science of positivity, leadership, neuroscience, emotional intelligence – and Conversational Intelligence®(C‐IQ®) in her work as a coach, consultant, trusted advisor, and facilitator. *Eileen Chadnick is trained as a Core Skills Conversational Intelligence® (C‐IQ®) coach. C‐IQ is a Trademark by Benchmark Communications.