How's your Goal-IQ?
More than 11, 000 people have already registered for this Webinar. There's still room for you too!
Does goal-setting give you an edge in life? What is the connection between emotional intelligence, leadership and goal setting? Do you really need goals to stay inspired and fulfilled – or shouldn't you just learn to be happy 'where you are'? Is willpower enough to keep you on track to achieving your goal? If you are excited enough about your goal at the beginning won't that be enough to fuel your willpower over the long-haul? Is positivity good or bad for you when it comes to achieving your goal? When should you tell people about your goal and when should you keep your mouth shut?
These are just a few of the questions I'll be speaking to in my upcoming Webinar on February 23rd You might be surprised by some of the answers.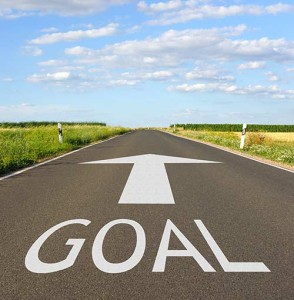 The Webinar – "Goals at Work" is hosted by CPA and sponsored by Robert Half (thank you both!).
Date/Time: Anytime (the live webinar occurred on February 23 but you can still register and view the recording) 2016
Cost: Complimentary! Thank you CPA (host) and Robert Half (sponsor)
Where: It's a Webinar! You just have to log-in from where-ever you are. But first you must register – takes just a moment.

Looking forward to seeing you there! And I've got more Webinars in queue. Want to be first to hear? Sign up for my newsletter so you can get the scoop first of new events (without any obligation).
—
Eileen Chadnick is a certified leadership/executive coach and a professional communicator with more than 25 years of experience. She is principal of Big Cheese Coaching and Chadnick Communications. Her mission is to inspire personal, professional, and organizational well-being through leadership and communications excellent.
More at www.Bigcheesecoaching.com