This is a time of tremendous difficulty and uncertainty. How are you making sense of it? Amidst all the swirly, scary circumstances, we have to find our way to navigate this new, constantly changing, 'normal' — with strength, optimism, and a dose of humour!
One of my very dear friends, Naomi Ashkenazy (also a professional psychotherapist), wrote a poem to synthesize and capture some of her observations of our new experiences in a Covid 19 world. I think she really hit the mark. She said it was cathartic to write this and she has generously let me share it with you. Maybe it will give you a chuckle and know you aren't alone.
Here you go — yours to enjoy! And please share!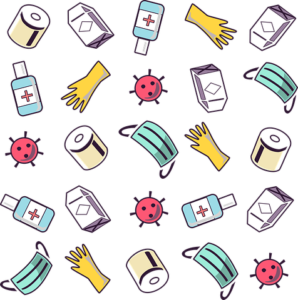 Photo from Pixabay
In Times of Coronavirus/Covid 19
Remember a time
Not long ago
We'd hug and shake hands
With people we know
Sharing a laugh
Over coffee or tea
Carelessly kissing
How reckless were we
The theatre, a concert
Singing with a crowd
Cheering for a sports team
That made us feel proud
Going to school
Playing in the yard
Studying for finals
We thought life was hard
We went to weddings
The mall, or the gym
We were never afraid
Of rolling up the rim
When did toilet paper
Become something to hoard
And buying more purell
Then we're able to afford
Working from home
Using FaceTime or zoom
Afraid of leaving
The safety of our room
Shopping for groceries
Is a thing of the past
We stare at our pantries
Wondering, will our food last?
Milk, eggs and veggies
We order online
As long as we're nourished
We believe we'll be fine
Nourishing each other
We must not forget
We all need support
Don't lose hope
Not yet..
Just keep your distance
A meter – or six!
Wave from a distance
And this world we will fix
The world that feels broken
Poisonous and cruel
Yet never so low
Have been the prices of fuel!
To lift up our spirits
And brighten our mood
We have to keep busy
So we don't sit and brood
Virtual yoga
Meditate to keep sane
While our grey roots start showing
And weight we all gain
Wave at a neighbor
Just don't pat their dog!
So many rules
My head's in a fog
What can I handle
My newspaper, my mail?
This virus is sneaky
But will it prevail?
It's trying to outsmart us
We worry all day
Is it lingering on surfaces
How long does it stay?
Lysol and javel
We wipe and we scrub
Singing the alphabet
While each finger we rub
Our skin is dissolving
And dry to the bone
Now don't touch anything
Especially not your phone!
Except to text message
Or FaceTime a friend
Or check news updates
Of which there's no end
Sore throat and fever
It's become a catch-all
You can have different symptoms
Or nothing at all
We want to be tested
To put us at ease
But stay away from the hospital
Unless you can't breathe
Can you help us Justin?
Arruda? Legault?
We turn to our leaders
Experts who must know!
Closing borders
Providing EI
Cancel all travels
No one should fly
Total lockdown
What is the deal?
Everyone stay safe
This is for real..
We can defeat this
Be smart! We know how!
And go hug your loved ones…
With emojis, for now

COVID-19 you suck!!
BY: Naomi Ashkenazy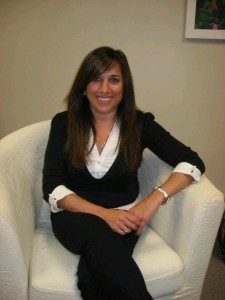 About the Poet! Naomi Ashkenazy Held is a Psychotherapist, which is a reserved title, delivered only by the Ordre des Psychologues du Quebec. She is also a Clinical Social Worker and licensed Couple and Family Therapist, and a member in good standing of the Ordre des Travailleurs Sociaux et des Thérapeutes Conjugaux et Familiaux du Québec. She is also my very good friend for over four decades! 
About Eileen Chadnick: Eileen Chadnick, PCC, ABC is principal of Big Cheese Coaching and an award-winning coach and communications professional in Toronto. She specializes in career management, leadership development, and communications. She works with leaders (aspiring to experienced) and organizations to foster personal, professional, and organizational wellbeing. She draws from the disciplines of emotional intelligence, Conversational Intelligence®, and neuroscience. Author of the book, Ease: Manage Overwhelm in Times of Crazy Busy, Eileen is also a contributing leadership and careers columnist with the Globe and Mail. Join her in conversations about leadership, learning, life!