Complimentary Webinar – limited spots – reserve now!
Just when you thought you had it all figured out – things change again. Such is (and always will be) with careers and life in our ever-changing world. Yet while change has always been a fact of life – the pace and acceleration of change is faster than any other generation has yet to experience. Expect more surprises and unknowns.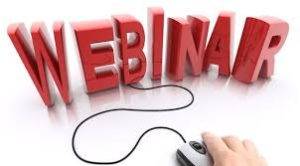 But there's good news – for those who are ready and prepared. As a follow-up to my article, "Are You Ready for the Innovation Economy?" (also posted in the Globe and Mail) I'm hosting this webinar to bring to life some of the things we all must consider and prepare for in the year(s) ahead.
When: September 16, 2016 – 12:30pm ET (approx. 1 hour)
Where: from where-ever you are (registration required). Once you register, you will get a unique link. So bring your lunch, tune in and we'll spend some time together looking at a few key must-knows and must-do's to thrive in your career in the so-called Innovation Economy – starting now. We'll also take you through a self-reflection quiz and maybe even challenge some of your thinking.
Not sure if this is for you? Read the article and decide for yourself. Keep in mind, seats (spots) are limited so get yours now.

I look forward to 'seeing' you there!
Eileen Chadnick, PCC, ACPC, ABC, is an executive and leadership coach and communications pro (20+ years). She is principal of Big Cheese Coaching and Chadnick Communications in Toronto. She is author of Ease: Manage overwhelm in Times of Crazy Busy.  Follow her on Facebook at: facebook/bigcheesecoaching.com and Twitter@Chadnick.