***UPDATE*** This article was originally posted in 2014. It's worth a replay!
Also see my article adapted from this blog post on Huffington Post: Six Ways to Beat the Back to September Blues.
—-
It's early days in August and we still have time left in the summer. But September is lurking around the corner….beckoning, taunting and making its presence known.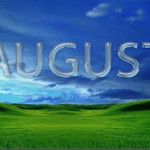 Is that good or bad? Depends on how you feel. I'm of both minds. I don't want to see summer end. But I do love fall and September does bring lots of new energy, projects and……oh yeah, also a ton of stuff to do (work, home, etc).
This yin-yang feeling feels familiar…..like the feeling we sometimes get on Sunday as we think about Monday and the week ahead.
August is like Sunday.
Do you find that August is like Sunday? You know, that feeling one sometimes gets on Sunday…when you are still in weekend mode but starting to feel a bit of the weight of Monday and the week ahead. August can be like that too. You are still in summer mode but starting to feel the pull and weight of the 'busy season' ahead of us.  Perhaps you are feeling a bit of anxiety (or even full blown blues) thinking about all the tasks ahead and heavier loads.
If you've got even a bit of 'back to September' angst then I've some stuff to help you maximize your enjoyment of what's left of your summer AND get charged up and ready for September.
5 Tips to Beat Back to September Blues
1) Maximize and Savour the Now: As you look ahead and get ready for September, make sure you focus on and enjoy all there is in the….now.  Summer is still here. The days are still long. The air warm and….well, you get the point. There's lots still to enjoy in summer so make the most of it while it's here. And as for savouring – try to really tune in and savour all the summer pleasures – big and small.
For myself it's all about the small stuff this summer. I'm not taking any big holidays or summer excursions but I am trying to savour the little stuff like the 'fruits of the season' — literally! Those cherries (yum!), Ontario corn (more yum), a bike ride in the warm evening air, bbqs with friends, family, etc.
2) Find Ways to Bring Some 'Summer' Forward to the "Off Season": Many years ago I coached someone who was feeling the sadness and sense of loss associated with closing down the cottage at the end of summer. I asked her how she could bring some 'cottage-like' experience forward into the rest of the year. She got completely energized by this and came up with many ideas.  Similarly, I once did the same after having a little cottage vacation. I thought of making at least one weekend a month (or so) at home into a 'cottage-themed' weekend. What that meant was that I wouldn't be wearing a watch or be on any particular schedule; I might even skip the gym and just laze around reading till I felt like 'moving'; and I'd only read what I felt like (no 'should' reading), I'd cook – fun stuff only if I felt like it;  I'd take my time on my run or walk in the beautiful ravine that has some very 'cottage-like' foliage and landscape —  and not worry about other stuff I had to get to that day; and a bunch of other things that felt like 'cottage-time' to me'.
So get creative to think about how you can experience the joys you get from your summer time into your life in the 'off' season.
3) Get Organized: Anxiety or back to work blues can highjack your summer mojo at any moment. Avoid the stress triggers by taking some time to get organized — or at least to do something to feel more organized and prepared. Having the to-do's in your head can create a feeling of disorder and chaos and trigger a 'yikes' attack. So get the burden out of your head and write it down. Make your lists, your plans and choose the date when you will be in action getting your 'stuff' done.  Having a plan is sometimes as simple as that.
 As laid out in my book, Ease, our brains love when we get organized. You will experience more calm, peace of mind, clearer thinking,  and be able to enjoy the time you have this August.
4) Create New Goals: If August is like Sunday, then September is like January (oh boy…are you following me!!??). Seriously – like the new year, September is a perfect time to refresh your goals and have something to look forward to. Goals can energize us, recharge our mojo and give us a sense of purpose. Think about personal and professional goals and they need not be big goals. Tiny ones work too. In fact, check out my article on Tiny Goals here and see if you can include a few tiny ones in the mix — and experience big shifts in your energy and mojo.
5) Sleep well: It's easy to be off our schedules in the summer but as September approaches you will need to have your brain at its greatest performing capacity. That means get your zzzzz's.  The average adult needs an average of 7-9 quality hours of sleep. So make sure you get to sleep and do what you can to stay asleep. I know it's not as easy at it sounds for many people.  I dedicate one of the 'tool's in my book, Ease to this topic.
Want to be first to hear of upcoming talks, courses and other news? Please join my list!
Here's to enjoying the rest of your summer and getting charged up for fall — with Ease!
Eileen