WEBINAR ON GOALS. Registration Now Open! (complimentary)
NOTE: the live Webinar occurred in February but it is still available to see via the recording.
T'is the Season. As we slide into the year-end and think about what's ahead, many of us will be thinking about our goals for the year ahead. You might also be thinking about the goals you declared a year ago? How did those go?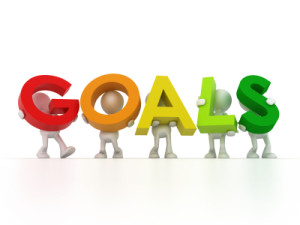 Well, if you want to get better at goal-setting and goal achieving, then mark your calendars! I'll be giving a one-hour Webinar on setting and achieving meaningful goals.
The good folks at CPA have invited me back to present again in their professional development series. And they have invited you too! Open to the public, you don't have to be an accountant to participate and benefit from this Webinar (complimentary). Scroll down for more detail on what to expect and if you are ready, you can register here.
DESCRIPTION:
Having meaningful goals is important for your success, fulfilment and personal and professional well-being. But different types of goals will serve different needs. While having the right goal can inspire, it's also important to have the right strategies, mindset, and action plans to ensure you achieve them.
What happens when willpower lags? What about the obstacles that come into play? How big do the goals need to be to truly inspire?
Explore the ins and outs of meaningful goal-setting and strategies for achievement
You Will Learn:
Why having goals is important to your well-being
What kinds of goals are important
What traps to avoid
How to create success with your goals and commitments
What derailers to avoid
Truths and myths regarding willpower, motivation and more
This is complimentary  – if you missed the live version, register anytime and get access to the recording.