Stay Tuned for New Tele-class Series Coming this Fall. See below of one that we did in the spring (great success!). We will do more like this — and others too. Check back again on my site or sign up for my newsletter to hear of new tele-classes, webinars, etc. coming up (note: some are free; others modest fees).
—————————————————————————————————————-
 NOTE: This class is now complete – but we will be launching more like this later this fall….
Are you happy? In a good mood? Or perhaps cranky or bogged down more than you'd like as you handle the serious loads of a 'crazy busy' work + life?
Are you serious? You should be but I mean… seriously positive? I'm not trying to be funny. I'm serious.
Positivity is a serious advantage when it comes to your well-being and success. I'm talking about your work/career, life, health and overall mojo.  If you want to be on your best game in career and life then make sure you add this to your success strategy: Take positivity seriously.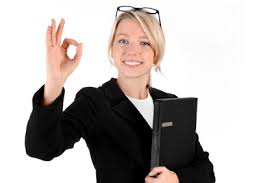 But when times are crazy busy it can be tough to be in touch with your positive side or to embrace the moments and opportunities that can infuse more mojo into your day. But it doesn't have to be that way. There are so many easy strategies to bring more positivity into your life – and they don't have to involve lots of time nor money. To embrace a positivity habit in your life, it's important to first understand why it matters  and to debunk the plethora of myths around the notion of happiness and positivity.
There are so many misunderstandings to this business of being happy and positive. For instance:
MYTH: Your mood is fixed and the result of circumstances.
MYTH: Attending to happiness and positivity are nice things to do but considered a soft skill.
MYTH: You are wired to be a certain way and there's not much you can do about that.
MYTH: When life is busy and hard it's unrealistic to expect anyone to find their way to positivity
….and so many more.
Learn about the TRUTHS of positivity in an upcoming Teleclass series. Why it matters, and more importantly how to get more of it in times of 'crazy busy'. 
Click below to check out the details and note EARLY BIRD DISCOUNT IS SOON TO EXPIRE. The first of the three classes start March 24th