Here are some highlights of upcoming events. Check back regularly for more updates. Also – if you'd like to see some of the past topics presented, check out highlights here.
COMING SOON….
WEBINAR (Feb 23rd 2016): Goals, Goals, Goals – How To Set and Achieve Meaningful Goals. Registration Now Open! (complimentary)
WEBINAR (April 14, 2016): Managing Conflict in the Workplace
See below for more on each….
GOALS WEBINAR: February 23rd at 12:30 ET
T'is the Season. As we slide into the year-end and think about what's ahead, many of us will be thinking about our goals for the year ahead. You might also be thinking about the goals you declared a year ago? How did those go?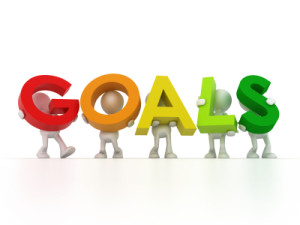 Well, if you want to get better at goal-setting and goal achieving, then mark your calendars! I'll be giving a one-hour Webinar on setting and achieving meaningful goals.
The good folks at CPA have invited me back to present again in their professional development series. And they have invited you too! Open to the public, you don't have to be an accountant to participate and benefit from this Webinar (complimentary). See here for more detail and if you are ready, you can register here.
—
WEBINAR: Managing Conflict in the Workplace – for Non-Profit Workplaces (April 14, 2016)
Hosted by Charity Village….
Do you have the skills to navigate difficult conversations? Does conflict scare you? Do you wish you had more confidence and a greater toolkit to help you deal with people and situations that you feel are at conflict with your beliefs, views and values?
In this Webinar, I will present new perspectives, tools and approaches to help you more successfully and confidently navigate the conversations and relationships that challenge you. You will learn about the neuroscience of conflict; how to discern between perceived conflict and potentially benign conflict; how to manage the anxiety and distress associated with difficult conversations; and how to prepare for and communicate in ways that inspire more compelling, collaborative, productive conversations and relationships.
Registration details to come closer to the date.
—
MORE EVENTS COMING SOON! Check back soon for more updates on other programs, talks and webinars coming in 2016. Some are complimentary; some will have modest registration fees. If you want to be in the know and always hear about programs and talks, join my newsletter today.