FREE WEBINAR – choose from one of two dates (Sept 13 or 16th at 12:30 ET):
Six Ways to Get Ready for the Innovation Economy
Are you ready for the innovation economy? Did you take the Quiz? Are you standing on your most adaptable, creative, flexible toes? Do you know your transferrable strengths? Do you have a solid network?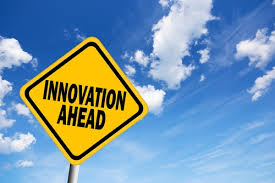 Not sure? Not sure what this is all about?
Join me for a complimentary one-hour webinar where we will walk through some starting questions and areas to prepare you and your career for the Innovation Economy. Learn:
Six Must-Knows to Thrive in the Innovation Economy
Questions to ask yourself to test your readiness
What industries, sectors and professions are already seeing shift
Seats are limited and you must register in advance.
Dates: Choose from either of the following two dates:
September 13 at 12:30 ET: REGISTER HERE FOR THE SESSION ON THE 13TH
or
September 16th at 12:30 ET: REGISTER HERE FOR THE SESSION ON THE 16TH
—
Eileen Chadnick, PCC, ACPC, ABC, is an executive and leadership coach and communications pro (20+ years). She is principal of Big Cheese Coaching and Chadnick Communications in Toronto. She is a contributor to the Globe and Mail Careers and author of Ease: Manage overwhelm in Times of Crazy Busy.  Follow her at www.bigcheesecoaching.com / www.chadnickcommunications.com and on Facebook at: facebook/bigcheesecoaching.com and Twitter@Chadnick.